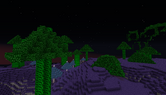 Pandora Pandora is the beautiful yet deadly world. The Na'vi are the current intelligent inhabitants of the world. Most creatures on Pandora have 6 Legs and have adapted to the rough terrain. To travel to Pandora you must use The Ship. 
Grass and Leaves in the picture are to-be-changed
Inhabitants
Edit
The current species on Pandora are:
The Hexapede
Na'vi
Thanator
Hammerhead Titanothere
Banshees
Direhorses
Similar Pages
Edit
Ad blocker interference detected!
Wikia is a free-to-use site that makes money from advertising. We have a modified experience for viewers using ad blockers

Wikia is not accessible if you've made further modifications. Remove the custom ad blocker rule(s) and the page will load as expected.